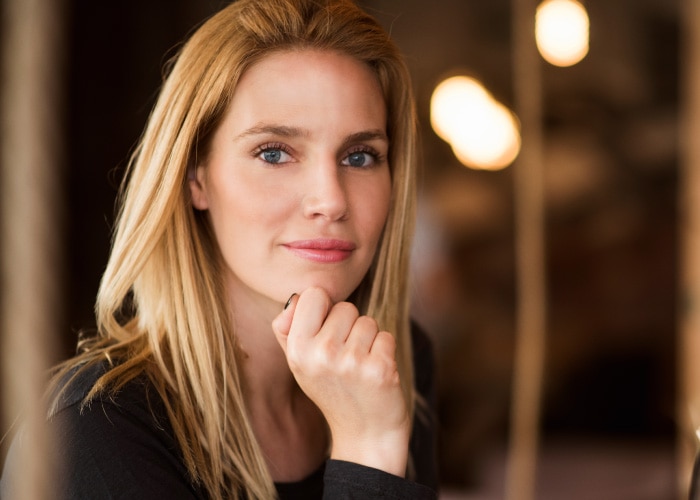 You will undoubtedly come across married women in various outlets, such as your workplace, university, or college, or indeed anywhere are you happen to hang out in your social life. It could be the case that you have a favorite bar where a regular female and you have a connection, one who wears a prominent wedding ring but who also happens to be openly flirtatious with you.
How Can You Tell if a Married Woman Wants to Be More than a Friend?
The trick is to identify when this sort of attention is more than just harmless banter. A lot of women love flirting with single guys because it gives their ego a boost and sets their pulses racing. But other married women do so out of a sense of desperation. It might seem like harmless behavior, but what they are doing is telegraphing that they want to be more than just friends with you. It could be that for whatever reason, they have become disaffected with life at home and need a break from their marriage. The good news for you is that females in this situation will be vibrant and passionate, ready to jump ship even if only for a temporary period. One thing that you can be guaranteed is that they will be prepared to give any new relationship maximum attention.
The Key Signs a Married Woman Finds You Attractive
If you want to know if a married woman finds you attractive and a prospective sexual partner, there are certain physical attributes you should be aware of. If this is someone who regularly crosses paths with you, have you noticed them making more of an effort in their dress sense? If you are popping into that coffee house or attending the club where are you often bump into each other, do you discover that she is frequently wearing low-cut tops or short skirts? When indulging in conversation, is she tactile, laughing uproariously at your attempts at humor whilst using any excuse to throw her arms around you, or even just subtly touching limbs? All these are clear indicators that she finds you attractive and sees you as an alternative to the husband she must be feeling jaded with. You don't have to feel in any way grubby about having what might be seen as a tawdry affair. There are all sorts of reasons why couples break up, even if only for a short while. There is nothing wrong with getting involved with a married woman if she seems to be looking for an alternative.
How to Tell if a Married Woman Likes You after a First Date?
When you do eventually get together with a married woman, your initial liaison might be quite a tentative affair. At this stage, it could be the case that she is not 100% convinced this is a course of action she is hoping to pursue the longer-term. But if you can engage in honest conversation, making sexual innuendos where appropriate, then there is no reason why the chemistry you create could not be taken to the next level.
Your first date should take place in an appropriate location, such as a quiet bar you are both familiar with, somewhere you can indulge in a lot of talking without being continually interrupted by brush strangers or loud music. After developing a sufficient rapport, you should leave it entirely up to her about whether to take you up on an offer of a subsequent meeting. If you appear as if you are desperate to jump into bed after the first date, you might well put her off as she will be under the impression that you are only after one thing ( even if this is precisely the one thing she is seeking herself.) It would be far better to play it by ear and adopt a casual approach. If you are invited to take the evening further to a hotel or the marital home where her husband is away on a business trip, then you can regard this as a clear indication she trusts you, even at such an early stage.
Can You Ever Read a Woman's Feelings by Her Eyes?
For many people, the best outlet for getting to know a prospective sexual partner, especially if they are already married, is to refer to a dating site. Many individuals find love in these locations, and the overall sense is that site users are prepared to be far more honest and aboveboard when they are communicating than they would be in real life. The said means that there is only so much interaction that you can do by exchanging messages in the secure communication environment of your average-dating site. A lot of people still prefer gaining an impression of someone's intentions by making eye contact. If you are close to a woman, you can certainly read a lot into her facial expressions. Anyone who is not being genuine in their connection can quickly be betrayed by the half-hearted way they smile. But if her eyes are positive, the sparkling in your presence, then that is undoubtedly a good indication that her feelings are strong.
Can You Ever Misinterpret the Signs?
As well as being attentive to positive vibes from a married woman, it is also important to be able to differentiate between politeness and more intense feelings. A lot of single guys have made the mistake of misinterpreting an enthusiastic and flirtatious female as someone who is up for a good time. This has led to a great number of misunderstandings as the male in question has jumped to the conclusion that the married woman he is attempting to impress is going to be someone who will cheat with the first single guy that she flashes her eyes at.
Rather than assuming what her intentions are based on body language or expressions, it would be far better to ask directly. Women love guys who are confident enough to speak their minds. So rather than beating about the bush and giving the impression that you are a bit of a wet blanket, far better to be direct and get straight to the point. This will pave the way for much more understanding in your relationship, giving the impression that you are the type of person who is not afraid of making waves.